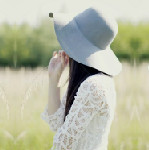 A lot of us are soon going on vacation to take a break from our daily hassle, clear the mind and relax. I personally can't imagine a better place to do that, than a beautiful tropical island. Lying on the beach, taking a swim in the sea and when I'm thirsty, I simply grab a coconut that had just fallen from a tree. Now all I need is a beach house where I can go to sleep after a tough day of chilling. Can you design a marvelous tropical beach house?
Contest Entries
Click the design you want to enter in this contest
Confirm your contest entry
Make sure your entry fits the contest description and is rendered well
Entering variations of one design decreases your chance of winning!
Sorry but this room cannot be added to this contest. You cannot add remixes to this contest.
Go back and try another room.