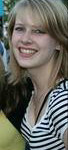 Calling all creative types. We are running a very special competition in the run up to Christmas to get you to design a festive 3D room that is impressive enough to grace the front of the annual mydeco Christmas card. These cards get sent out to all our retail partners and so your design would be representing the mydeco brand.
If you think you're up to the challenge then start designing your festive themed room and upload it to the competition. The winning designer will also get sent a pack of cards with their own design on it, so that they too can send out the card to friends and family.
Contest Entries
Click the design you want to enter in this contest
Confirm your contest entry
Make sure your entry fits the contest description and is rendered well
Entering variations of one design decreases your chance of winning!
Sorry but this room cannot be added to this contest. You cannot add remixes to this contest.
Go back and try another room.