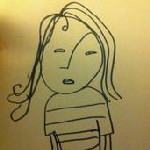 mydeco are giving 5 lucky entrants the chance to win 2 tickets to the Spirit of Summer Fair between 11th to 14th May. To enter the competition and win the tickets you'll need to design a 3D room inspired by the Spirit of Summer Fair.
The London Olympia fair brings together over 300 unique boutiques, displaying everything from fashion and food to home and garden ideas. With interactive workshops and live talks throughout the fair, it's full of inspirational ideas for stylish summer living.
To win these amazing tickets, you need to design a 3D room based on what you think represents summer spirit. You could use bold and bright florals in your living room or fresh pastels in your kitchen – it's entirely down to you to show us where your perfect summer venue would be.
Bye, bye, winter blues.
Contest Entries
Click the design you want to enter in this contest
Confirm your contest entry
Make sure your entry fits the contest description and is rendered well
Entering variations of one design decreases your chance of winning!
Sorry but this room cannot be added to this contest. You cannot add remixes to this contest.
Go back and try another room.