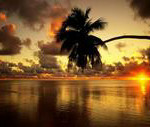 I need a home office room for a newlywed couple. It is a huge, almost overwhelmingly so, room for an office, and I'm having trouble with it. Anyone who can pull this off is highly skilled.
The room is 21 feet by 16 feet. On the 21 foot wall, is a gorgeous wall of large windows that looks out to a beautiful view of their spacious backyard, that wall of windows is a feature they want to keep. Across
from that wall is the door coming into the room and there is one small closet on each wall, that can be moved or destroyed. The options are open except that they each want a separate work area and a very
small area for their daughter who is still a baby but will need that area at one time. I know that this might be a big undertaking for everyone but whatever you could do would be a huge help
Contest Entries
Click the design you want to enter in this contest
Confirm your contest entry
Make sure your entry fits the contest description and is rendered well
Entering variations of one design decreases your chance of winning!
Sorry but this room cannot be added to this contest. You can only add remixes of the template room.
Go back and try another room.