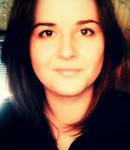 Every day hundreds of new users join mydeco.com and recently this 3D design by kseniak caught my eye. To welcome our newbie to mydeco.com I want you to finish decorating their potentially fabulous 'condo' room design and the winning design will be featured on the mydeco.com blog!
To be in with a chance of winning I want to see lots of stylish flair that will inspire kseniak and give them lots of ideas for finishing their design.
For lots more info and to see another newbie's amazing 3D design, go to my blog post.
To copy dseniak's original design and get started click here.
Contest Entries
Click the design you want to enter in this contest
Confirm your contest entry
Make sure your entry fits the contest description and is rendered well
Entering variations of one design decreases your chance of winning!
Sorry but this room cannot be added to this contest. You can only add remixes of the template room.
Go back and try another room.