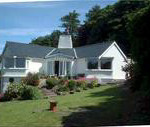 We have a winner! Congratulations to chezzamc who created this funky fuchsia and black design. Kelly may have preferred a more neutral palette, but Lynn and her husband love the colour scheme. chezzamc's room will be published in the Telegraph soon, so be sure to pick up your copy!
Room Rescue - our competition in collaboration with The Daily Telegraph.
Put your interior designer skills to the test and see your design in the paper!
mydeco and The Daily Telegraph have teamed up with mydeco design board member, Kelly Hoppen, on this weekly competition. We are asking creative mydeco members to transform The Daily Telegraph readers' rooms using our 3D Room Planner. Each week, The Telegraph, mydeco designers and the room owner will select their favourite 3D room, and Kelly Hoppen will offer constructive criticism too.
Want help with redesigning your room?
Put your room forward for a facelift. Send a photograph with dimensions and an outline of what you are looking for to roomrescue@mydeco.com
Fancy yourself as a decorator?
Then simply use the room template to redesign the room pictured on the right by clicking 'Enter now'. The week's room is owned by Lynn. She lives in a new build house, so it is modern and fresh throughout. She said, "I'd like modern, funky accent colours to give it a wow factor but not an eeuugghh factor! One issue is that the wood skirting boards and the window frames cannot be re painted or coloured, they are both oak and need to stay that way."
Happy designing - please try not to move the camera angle!
Contest Entries
Click the design you want to enter in this contest
Confirm your contest entry
Make sure your entry fits the contest description and is rendered well
Entering variations of one design decreases your chance of winning!
Sorry but this room cannot be added to this contest. You can only add remixes of the template room.
Go back and try another room.